Municipal museum "Cosmic Samara"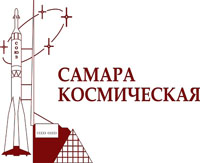 Phone: (846) 263-39-35

Address: 443110, Samara region,

Working hours:*

Internet:
www.russianmuseums.info/M3175 - official web page
Cosmic Samara - W903, official web site www.samaracosmos.ru/



E-Mail:




billboard, events and excursions




Description:


In 2007 the opening of the museum "Cosmic Samara" took place. Founded in 2007, the modern museum premises are used not only for permanent and temporary exhibitions but also they are the place where conferences, festivals, holidays and city events are held.

Today the museum collection is represented by 900 exhibits including unique ones. The history of Airspace industry in the Middle Volga region is displayed in museums rooms, here visitors can find out the details of State and Party decision-making process



Museum's services:
lecture hall, equipped for people with disabilities

Next to the museum there are:
hotels and restaurants




for museum professionals


Administrative phone:
(846) 263-39-35, Fax: (846) 263-39-36



Foundation and opening day:
opened: 12.04.2007

Organisation status:
Municipal

Organization form:
non-for-profit

Organisation type:
culture for society

Classification:
Historical,Regional museum,Science and technics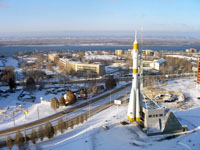 Squares:
permament show rooms 415,3ì2
temporary exhibitions 120ì2
museum's store 23,9ì2
museum's parks 0,06ãà

Employee number:
23 (curators: 5)

Average visitors per year:
39200


Specific departments:
science library

Collections volume:
972, rare collection's items: 135



Web sites and CD-disks:
above

Copyright (c) 1996-2020 Municipal museum "Cosmic Samara"
Copyright (c) 1996-2020 Russian Museums .info