Municipal Autonomous Culture Institution "Zoopark"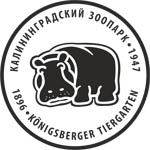 Phone: (4012) 21-8914, заказ экскурсий - (4012) 21-8924

Address: 236022, Kaliningrad region,

Working hours:*

Internet:
www.russianmuseums.info/M2810 - official web page
Kaliningrad Zoo - W900, official web site kldzoo.ru/



E-Mail: ,




billboard, events and excursions




Description:


Kaliningrad Zoo is a unique territory in the center of Kaliningrad city. Not only the wide collection of animals attracts the visitors, but also a quite pedestrian zone with rich arboretum, were more than 150 species of trees and bushes, derived from overseas countries are available. Kaliningrad Zoo is situated on the territory of the former Koenigsberg Zoo, founded in 1896 by Hermann Klaas. The area of the modern zoo is 16.7 re. Zoo's collection consists of 2252 animals, 281 species. 183 specious are included into the International Red Book. The logo of the Zoo is hippo. Zoo always glad to present a good rest in it's shadow avenues and gives an opportunity to admire a magnificent planting and rare animals of the Globe



Museum's services:
lecture hall, museum's caffe, equipped for people with disabilities

Next to the museum there are:
hotels and restaurants




for museum professionals


Administrative phone:
(4012) 93-7399, Fax: (4012) 93-7399



Foundation and opening day:
founded: 21.05.1896
opened: 27.06.1947

Organisation status:
Municipal

Organization form:
non-for-profit

Organisation type:
culture for society

Classification:
Natural history,Science and technics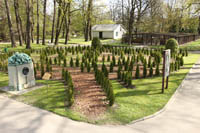 Squares:
museum's parks 16,7га

Employee number:
231 (curators: 2)

Average visitors per year:
200 470


Specific departments:
archive, science library

Collections volume:
2100, rare collection's items: 1753



Web sites and CD-disks:
above

Copyright (c) 1996-2016 Municipal Autonomous Culture Institution "Zoopark"
Copyright (c) 1996-2017 Russian Museums .info