Gallery "D-137"



Phone: (981) 687-6051

Address: 191002, Saint-Petersburg,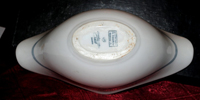 Working hours:* Warning:
preodered visits only

Internet:
www.russianmuseums.info/M2773 - official web page
Art Club D137 - W997, official web site www.d137.ru/



E-Mail: ,




billboard, events and excursions




Description:


The Gallery of Contemporary Art "D 137" was founded in 1996 in Saint-Petersburg. At first the Gallery arranged exhibitions and different artistic actions. At the time the Gallery is engaging mainly in the exhibition activity. The works of painting, of drawing, of sculpture and the photographies of the well-known modern painters of Saint-Petersburg are presented in the show-rooms situated on Nevsky prospect.



Next to the museum there are:
restaurant(s) or caffes




for museum professionals


Administrative phone:
(981) 687-6051



Foundation and opening day:
founded: 24.06.1996

Organisation status:
Society org.

Organization form:
non-for-profit

Organisation type:
culture for society

Classification:
Historical,Painting art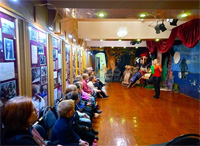 Squares:
temporary exhibitions 200ì2

Employee number:
6

Average visitors per year:
5000




Web sites and CD-disks:
above

Copyright (c) 1996-2015 Gallery "D-137"
Copyright (c) 1996-2017 Russian Museums .info