Museum "Nienshance"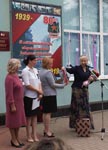 Phone: (812) 324-05-18, 315-42-69

Address: 190000, Saint-Petersburg, English embankment, 6

Working hours:*

Internet:
www.russianmuseums.info/M2537 - official web page

E-Mail:




billboard, events and excursions




Description:


The museum "700 Years - Landskrona, Nevskoe Ustye, Nyenskans" presents 400 years of history which have been unjustly forgotten in modern times. The exhibition is focused on the history of the territories at the mouth of the Okhta River that has prior to the era of Peter the Great and the subsequent development of the area.

The museum's display is based on materials found during archaeological excavations on the territory of Nyen in the 1990s.



Museum's services:
Internet access, museum's caffe

Next to the museum there are:
hotels and restaurants




for museum professionals


Administrative phone:
(812) 324-05-18, Fax: (812) 315-42-69



Foundation and opening day:
opened: 24.05.2003

Organisation status:
Society org.

Organization form:
non-for-profit

Organisation type:
culture for society

Classification:
Historical,Regional museum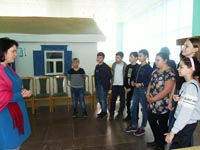 Squares:
permament show rooms 250м2

Employee number:
8 (curators: 1)

Collections volume:
400



Web sites and CD-disks:
above

Copyright (c) 1996-2018 Museum "Nienshance"
Copyright (c) 1996-2018 Russian Museums .info