Museum "Sadovoe koltso"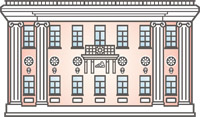 Phone: (495) 608-1403

Address: 129010, Moscow,

Working hours:*

Internet:
www.russianmuseums.info/M1770 - official web page
Moscow City Museum - W1248, official web site mosmuseum.ru



E-Mail:




billboard, events and excursions




Description:


The Unique modern museum which is turned to cultural education of Moscow residents and guests. The museum is a cultural center of one of the oldest districts in Moscow - Meshchansky, affecting different areas of cultural and educational activities. It is the only museum in Moscow, which is completely dedicated to the study of the history of the district. Also museum is an information center which is according to the future projects of development of the Meshchansky district, an advisory center which is according to the history of the district, the fairground in which passes a lot of exhibitions of paintings, photography, decorative and crafts, exhibitions which reconstruct the historical space, leisure center for young people and children.

The motto of our organization: "We will find for each that is valuable for all"



Museum's services:
lecture hall, equipped for people with disabilities

Next to the museum there are:
hotels and restaurants




for museum professionals


Administrative phone:
(495) 607-4903, Fax: (495) 607-9466



Foundation and opening day:
founded: 22.10.1989

Organisation status:
State Russia

Organization form:
non-for-profit

Organisation type:
culture for society, scientific

Classification:
Regional museum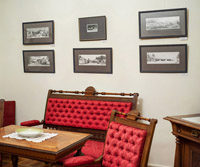 Squares:
permament show rooms 130м2
temporary exhibitions 235м2
museum's store 9м2

Employee number:
22 (curators: 5)

Average visitors per year:
12000


Specific departments:
science library

Collections volume:
более 2000, rare collection's items: 1457



Web sites and CD-disks:
above

Copyright (c) 1996-2023 Museum "Sadovoe koltso"
Copyright (c) 1996-2023 Russian Museums .info