Museum "Living systems"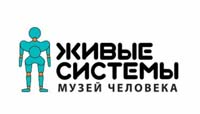 Phone: (495) 120-05-04, +7 (929) 650-33-17 - спр.

Address: 127015, Moscow,

Working hours:*

Internet:
www.russianmuseums.info/M1637 - official web page
Museum "Living systems" - W2020, official web site www.bioexperimentanium.ru



E-Mail:




billboard, events and excursions




Description:


Exposition of an interactive museum "Living Systems" is dedicated to the structure and mechanisms of functioning of human body. At the same time, our exhibits are tactual and necessary to touch! We try to demonstrate both common living organism traits and unique features. A separate part of the exhibition is devoted to fantasies about what might happen with living systems in non-standard physical conditions, as well as scientific analysis of the physics and physiology of some mythological creatures such as vampires or dragons



Museum's services:
museum shop, lecture hall, museum's caffe, playground, equipped for people with disabilities

Next to the museum there are:
restaurant(s) or caffes




for museum professionals


Administrative phone:
(495) 120-05-04



Foundation and opening day:
founded: 2014г.
opened: 2015г.

Organisation status:
Private

Organization form:
non-for-profit

Organisation type:
culture for society, scientific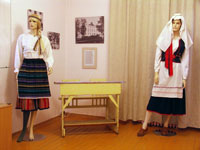 Squares:
permament show rooms 2500м2

Employee number:
35 (curators: 2)

Average visitors per year:
207000


Specific departments:
archive, experts team, restoration dep.

Collections volume:
283



Web sites and CD-disks:
above

Copyright (c) 1996-2017 Museum "Living systems"
Copyright (c) 1996-2018 Russian Museums .info