The City Museum "Art of Omsk"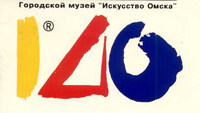 Phone: (3812) 31-24-89 (вахта), 30-52-32

Address: 644046, Omsk region,

Working hours:*

Internet:
www.russianmuseums.info/M1565 - official web page

E-Mail: ,




billboard, events and excursions




Description:


The City Museum "Art of Omsk" was founded in February 1991. Its founder and first director was V. F. Chirkov, Ph.D., a member of the Artists Union of Russia. The museum specializing in art and culturology, had a goal of highlighting the richness and distinctiveness of the Omsk cultural environment. The main idea of the museum of art of the city was its inherent unique "spirit of place", expressed in artistic images.

The foundation of the museum's collections was formed by the works of young artists who were part of informal artistic associations of the late 1980s - early 1990s ("ECHO", "Cross", "SKIT", "Glazunov's Pupils"). In order to reflect the artistic and mythological identity of the city, the museum maintains separate collections, which include artistic education, children's spontaneous drawings, printed matter, decorative and applied art, amateur art, and object and visual art. In addition, a scientific base of primary sources is formed by collecting personal archives, collection of photos and negatives of cityscapes and notable cultural figures, and scientific archives.

In 2006, the City Museum "Art of Omsk" opened a new branch, the Museum of City Life. The branch is located at 7 Teatralnaya Street in Omsk.

In 2014, the museum got another building at 121 Dekabristov Street, which has an exhibition hall and art studios for children and adults





Museum's building(s):


The two-story museum building at 48 Kuibyshev Street, built in 1908 by architect P.F. Gorbachev for a four-year school in the traditional for beginning of the 20th century red-brick style. The building is a historical and cultural monument of regional significance

An exhibition hall and an art studio are located in a former Omsk Teachers' Seminary, built by architect M.I. Schuchman in 1903 at the intersection of Varlamovskaya and Kuznechnayah (now Dekabristov and Mayakovskogo streets). At the beginning of the 20th century here was located the first Omsk Pedagogical Museum. The building at 121 Dekabristov Street is a historical and cultural monument of regional significance

Museum of City Life (branch) is located in a wooden house of merchant Evdokia Kozmina, built in the city center in 1911 (architect V.K. Terletsky). The building at 7 Teatralnaya Street is a historical and cultural monument of regional significance





Museum foundator: Chirkov Vladimir Fedorovich, born 1947, the first director of the museum, PhD



Next to the museum there are:
restaurant(s) or caffes




for museum professionals


Administrative phone:
(3812) 56-41-61

Administrative address:
644070, Omsk Region, Omsk, Kuibysheva, 48

Foundation and opening day:
founded: 21.02.1991

Organisation status:
Municipal

Organization form:
non-for-profit

Organisation type:
culture for society, scientific

Classification:
Historical,Painting art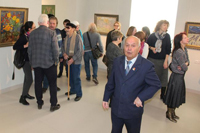 Squares:
permament show rooms 120м2
museum's store 140м2
museum's parks 0,9га

Employee number:
24 (curators: 16)

Average visitors per year:
120000


Specific departments:
archive, science library

Collections volume:
15615, rare collection's items: 9824



Rare collections (unique items):
Paintings and Drawings of Omsk Artists of the Second Half of the 20th Century - 2067 items
Artistic Education - 1778 items
Personal Archives of Omsk Cultural Figures - 1125 items.
Actual Art (objects) - 42 items

most interesting collection items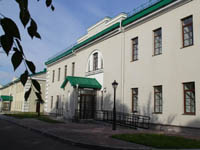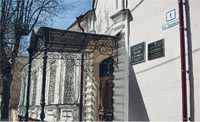 Publications:
City Exhibition and Competition "My City. Towards the 300th Anniversary of the City of Omsk." Album of the winning works 2005-2010. - Omsk, 2010.
Catalog of Photography Exhibition "Chigishev and Pupils. Three Generations." - Omsk, 2010.
The newspaper "The Art of Omsk." Published since 2011.
City Museum "Art of Omsk." Album-catalog. - Omsk, 2014.
Web sites and CD-disks:
above




Notes:
The Official Name of the Organization: Budgetary Cultural Institution of the City of Omsk "City Museum" Art of Omsk".

Activities and priorities, in which the museum needs help of outside organizations and foundations: acquisition of museum collections, restoration of museum buildings.







Copyright (c) 1996-2016 The City Museum "Art of Omsk"




Copyright (c) 1996-2018 Russian Museums .info