The Central Exhibition Hàll "Manege"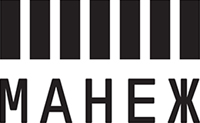 Phone: (812) 611-1100

Address: 190000, Saint-Petersburg, 1, Isaakievskaya Sq.

Working hours:*

Internet:
www.russianmuseums.info/M149 - official web page
Central Exhibition Hall "Manege" (S.-Peterburg) - W172, official web site manege.spb.ru



E-Mail:




billboard, events and excursions




Description:


The MANEGE Central Exhibition Hall has been housed in the former Horse-guards riding school since 1977, it was constructed in 1807 to the designs of the architect Giacomo Quarenghi.



Museum's services:
museum shop, lecture hall, museum's caffe

Next to the museum there are:
hotels and restaurants




for museum professionals


Administrative phone:
(812) 611-1100



Foundation and opening day:
founded: 1973ã.
opened: 05.11.1977

Organisation status:
State Russia

Organization form:
non-for-profit

Organisation type:
culture for society, scientific

Classification:
Historical,Painting art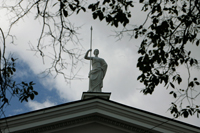 Squares:
temporary exhibitions 4380ì2
museum's store 50ì2

Employee number:
89 (curators: 24)

Specific departments:
science library



Web sites and CD-disks:
above

Copyright (c) 1996-2021 The Central Exhibition Hàll "Manege"
Copyright (c) 1996-2023 Russian Museums .info