The Kislovodsk Museum of History and Culture "The Fortress"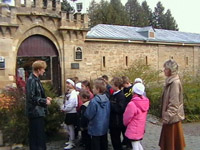 Phone: спр. (87937) 37-123, экс. бюро (87937) 37-039

Address: 357744, Stavropol area,

Working hours:*

Internet:
www.russianmuseums.info/M1422 - official web page
Kislovodsk Historical - Regional Studies Museum "Fortres" - W752, official web site museum-krepost.ru/



E-Mail:




billboard, events and excursions




Description:


The museum was founded at 09.05.1965. The exhibition demonstrates the history of Northern Caucasus nations, the traditions and customs of this multinational region. The museum possesses the results of the mineral springs research along with the account of the spa's history. One of the department is the museum of space history



Next to the museum there are:
hotel(s)




for museum professionals


Administrative phone:
(87937) 37-039, Fax: (87937) 37-039



Foundation and opening day:
opened: 09.05.1965

Organisation status:
State Russia

Organization form:
non-for-profit

Organisation type:
culture for society

Classification:
Natural history,Historical,Regional museum,Science and technics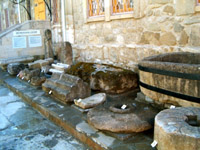 Squares:
permament show rooms 674,9м2
temporary exhibitions 120м2
museum's store 181,4м2
museum's parks 0,82га

Employee number:
30 (curators: 7)

Average visitors per year:
70400


Specific departments:
science library

Collections volume:
83642, rare collection's items: 62291



Web sites and CD-disks:
above

Copyright (c) 1996-2021 The Kislovodsk Museum of History and Culture "The Fortress"
Copyright (c) 1996-2023 Russian Museums .info